Wednesday, April 2, 2008
Sonu's Classically Mild
Music review of Classically Mild - Sonu Nigam
Sonu Nigam's mew music album Classically Mild has nothing special in it to talk about. Except perhaps a semi-naked Sonu on its cover. Reportedly, he has really worked hard on his body to go bare chested in one of the music videos. We wonder why he did not concentrate on the songs or his singing capabilities instead.

This eight-track album marks Sonu's comeback to non-film music. And considering that Sonu does not have much to sing in films these days, much was expected by his fans from this one album which turns out to be a disappointment to the core.

For more info Click
here
Download songs
Link
Posted by

Meraj
at 6:09 PM
3 comments


Monday, March 31, 2008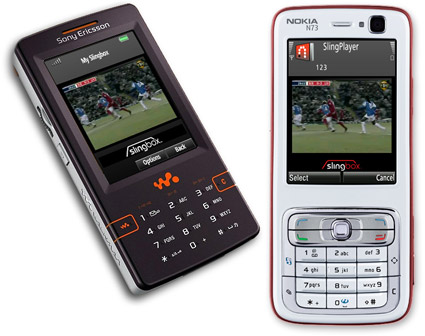 All your needs for mobile

Application

Symbian Series 60
Nokia 3230, 3250, 3600, 3620, 3650, 3660, 5500, 6110, 6260, 6290, 6600, 6620, 6630, 6670, 6680, 6681, 6682, 7610, 7650, N70, etc.

Link 1

Link 2

Link 3

Link 4

Link 5

Link 6

Link 7

Link 8


Symbian Series 60 3rd Edition
N73, N75, N76, N77, N80, N92, N93, N93i, N95, etc.

Link 1

Link 2

Link 3

Link 4

Symbain Series 40
Nokia 3560, 3585i, 3586, 3586i, 3587, 3587i, 3595, 5100, 5140, 5140i, 5200, 5300, 6010, 6012, 6015, 6015i, 6020, 6021, 6030, 6060, 6070, 6080, 6085, 6086, 6100, etc.

Link 1

Link 2


Symbian Series 40 3rd Edition
Nokia 6200, 6300, 3500 classic, etc.

Link 1

Link 2


Sony Erricson

Link 1

Link 2


Samsung

Link 1

Link 2


Motorola

Link 1

Link 2


Siemens

Link 1

Link 2


Sagem

Link


Sony

Link


Smart Phone

Link 1

Link 2


UIQ

Link

UIQ3
Motorola RIZR Z8, Sony Ericsson M600, P990, W950, P1

Link

Other Mobiles

Acer, Alcatel, AnexTEK, Asus, Audiovox, BenQ, Qool, BenQ-Siemens, Qtek, BlackBerry, RoverPC, CECT, Cingular, Dell, Sanyo, Dopod, Sendo, ETEN, SFR, Fujitsu-Siemens, Sharp, Garmin, Gigabyte, Smart, Handspring, Sony, HP, Sony-Ericsson, HTC, Sprint, Huawei, Symbol, i-mate, T-Mobile, I-mobile, Tapwave, Kinpo, Tatung, Lenovo, Torq, LG, Toshiba, LG Electronics, UBiQUiO, Mitac, UTStarcom, Verizon, NEC, Viewsonic, VK Mobile, O2, Vodafone, Orange, Willcom, Palm, etc.
Link 1
Link 2
Posted by

Meraj
at 10:49 AM
0 comments


Sixth Central Pay Commission had invited all interested persons, including members of the public, peoples' representatives, consumer associations, staff associations, State/UT governments, ministries/departments to send their views on the subject by 31
st
December 2006. Consequent to an addition in the terms of reference,
Unions/Associations of officers and employees of the Supreme Court of India
were requested to submit any
memorandum
to the Commission before 31st August 2007.
Detials
Posted by

Meraj
at 10:40 AM
0 comments